SIP Trunking in Canada
ISP Telecom's SIP Trunking combines reliable local access in Canada with the unparallel flexibility of Voice over IP. Our SIP Trunking using Session Initiation Protocol offers benefits for customers with high-speed Internet connections.
We provide superb voice quality with our facility-based infrastructure, because we are a CLEC (Competitive Local Exchange Carrier) in all the Canadian markets we serve. We connect directly with the Public Switched Telephone Network, so your local calls can be routed straight to the PSTN. SIP Trunking is a perfect solution for telecom service providers requiring high capacity local access of superb quality with immediate reductions in monthly recurring costs over legacy connections. SIP Trunking offers great flexibility allowing service providers in Canada and around the world almost immediate turn up and lower infrastructure costs.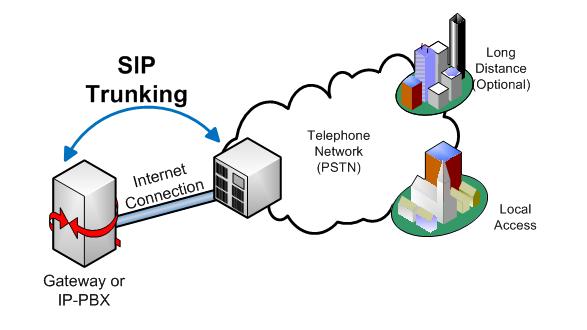 ISP Telecom's solution delivers the following business benefits:
Lowering your telecom expenses
Fully utilizing your IP Gateway or IP-PBX
Quick turn-up (in as little as 2 business days)
Vital for Disaster Recovery Planning (DRP)
Gaining greater efficiency by merging data and telecom access
Easy scalability in 23-channels increments


Click here to see our NPA-NXX coverage and rate centres
Features and Capabilities
Each SIP trunk supports 23 simultaneous call paths
Toll-quality G.711 with optional G.729 CODEC availability
SIP Trunking conforms with SIP v2 (RFC 3261) standard
In-band DTMF, and RFC 2833 (RTP Payload DTMF)
Voice Activity Detection (VAD) supported
Can specify alternate IP address for access – can be integrated for Disaster Recovery planning
FAX friendly: G.711 pass-through
24/7 technical support
Extensive number coverage across Canada
Long distance and Toll free services available