DID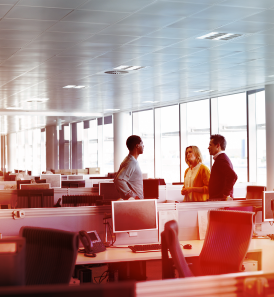 ISP Telecom DID solution commits to high standard voice quality and reliability to you and your customers using dedicated SIP trunks. Take advantage and explore our affordable services for International Long-Distance, Toll-Free, origination or termination of Canada's local calls, integrated Fax solution by talking to our Sales. Connect multiple places, departments and team members with ease. With our secure and reliable network, tailor the needs of your customers with flexibility of assigning individual phone numbers for each workstation, without the need for a physical connection to the PBX.


Key Features
optional Nomadic 911 supported on our DIDs
P2P SMS supported (and soon P2P MMS) on all our DIDs (Local/Toll-Free)
Paperless Local Number Portability for Canadian DIDs via Customer Portal
Auto-provision your Local DIDs to specific Customer trunks using our Customer Portal
Integrate ISPFAX solution over existing or new DIDs
We connect to major CLECs across Canada to deliver your calls efficiently
API support to Order New Native DIDs and Confirm list of DIDs on a specific Customer Trunk
Access to large pool of Native Canadian DIDs and off-net US DIDs
Helpful tools
On our Coverage Page, you will find our complete list of Canadian rate centers where we provide native ISP Telecom DIDs for our Wholesale Customers.
Using our LNP LOOK UP TOOL, you can verify if a Canadian DID is portable to our network.
ISP TELECOM coverage for DIDs also includes service in the US, with our list of US rate centers HERE
The US LNP LOOK UP TOOL helps you to find out if a US DID is portable to our network.